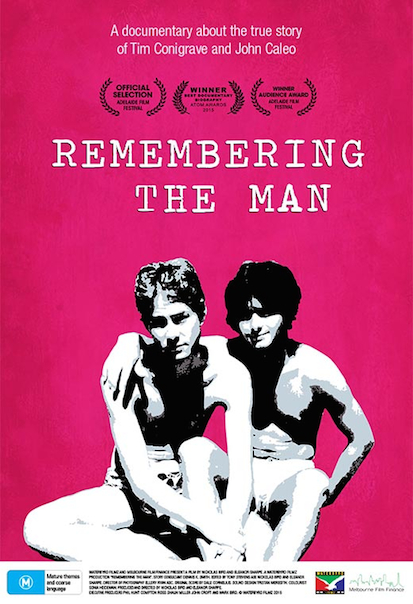 Documentary by filmmakers Nickolas Bird and Eleanor Sharpe has commenced it's public release at the Nova Cinemas here in Melbourne. I wish Nick and Eleanor every success with this film and hope it reaches a much broader audience over time as it is such an important story to be told; especially to new generations who never witnessed what it was like to be gay in Australia during the 70's & 80's, as well as what people like John & Tim went through dying from HIV/AIDS.
Filmink; "This beautifully crafted documentary…revisits the lives of Tim Conigrave and his lover, John Caleo….Despite the tragedy that is at the heart of this documentary, it is a peculiarly uplifting and hopeful film. Operatic even…"
I'm very proud to be a part of this film.